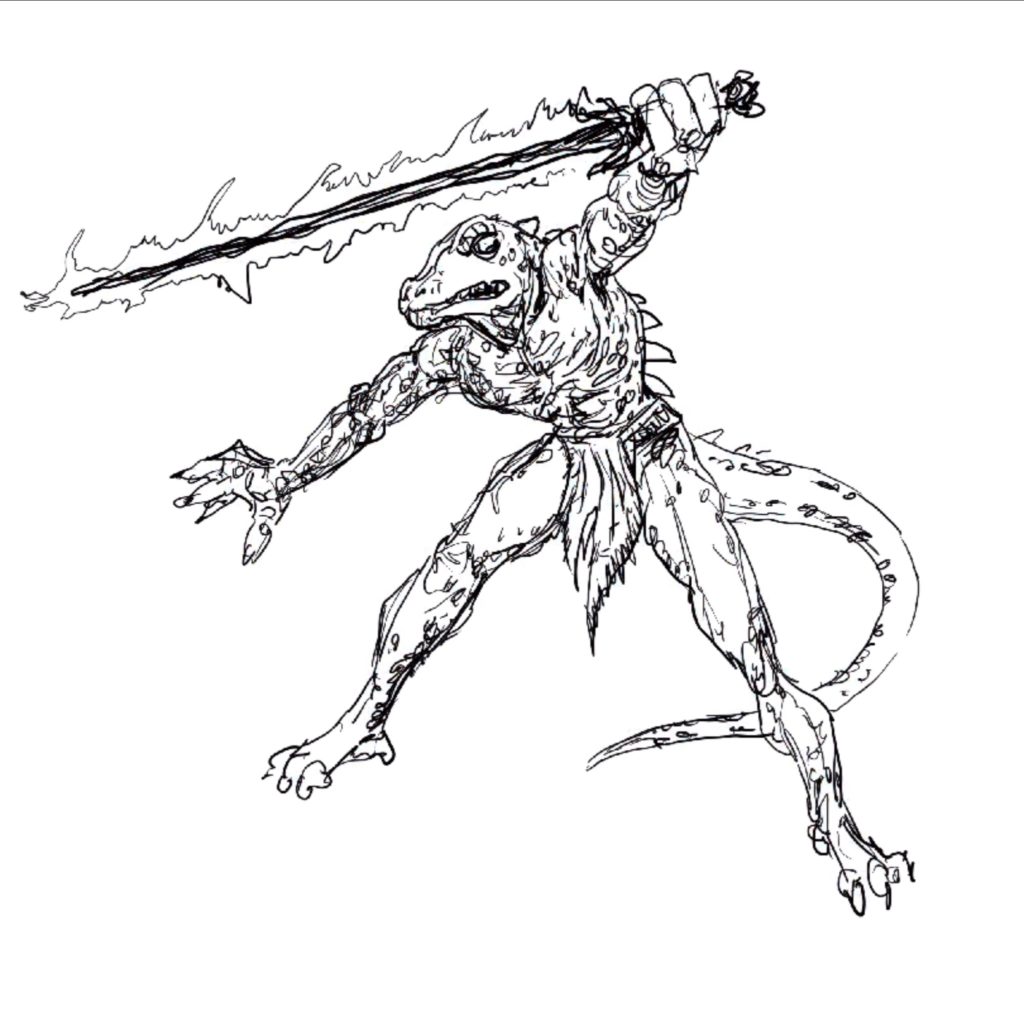 This is a low-res screenshot of the exported time lapse video from Procreate. I don't have the actual image, because I tried to crop it and with a few unfortunate taps on the screen, I had cropped half the image out of existence, saved the image, and closed it, eliminating the possibility of an "undo" on the crop.
Procreate is awesome but holy crap, the fact that it was so easy to do that is terrifying. You're just a few clicks away from destroying your art, if you're not careful.
I'm surprised that it hasn't happened more often.